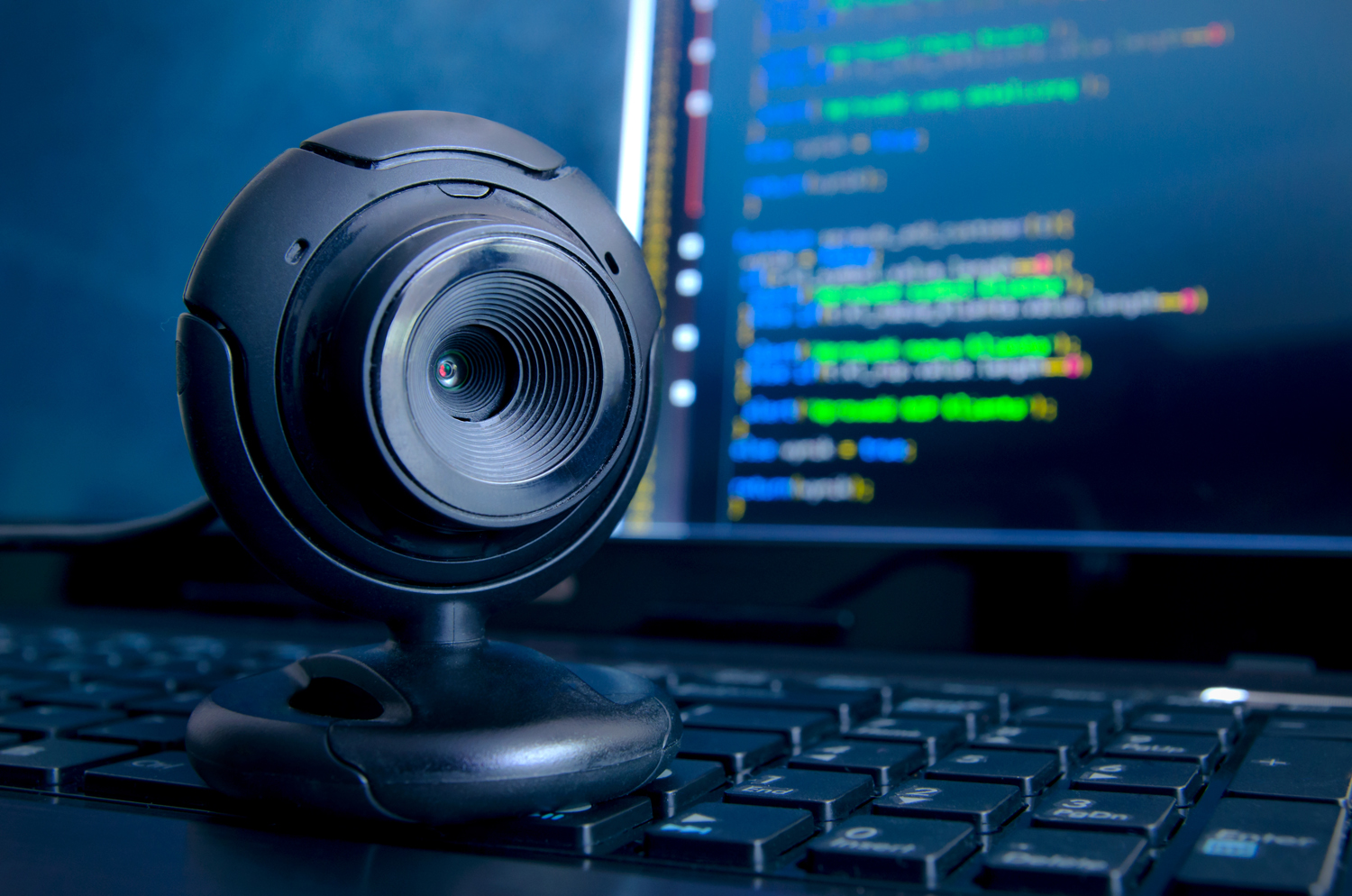 What Is Camfecting?
Camfecting is the act of accessing a victim's webcam and operating it without permission. This is usually done by infecting the camera owner's device with malware, which then gains access to the webcam and controls it via remote access.
The thought that a stranger may be peeping at us while we are near our computers is unsettling at the least. Now, with much of the employed workforce working from home due to the global Covid-19 epidemic, we can only imagine the breach of privacy that may happen as the result of a hacked webcam. In addition to the potential loss of privacy, attackers could record victims and use the footage for blackmail or to collect ransom. Webcam hackers can also use the camera to monitor the victim's home to learn when it is vacant.
How to Avoid Camfecting
To avoid having your webcam hacked, your first line of protection should always be ensuring that you are following basic security measures. Update your operating system and applications regularly. Do not install software from untrusted origins, and be careful when clicking links and opening email attachments. Use different passwords for different platforms, and enable two-factor authentication when the option is available. We recommend avoiding downloading services, as these illegal download platforms are a common distribution platform for malware. Implement security software that protects you from malicious traffic in both directions – from inbound malware infections, and from outbound attempts by malware that has already infected your system and is trying to send your information to the attackers.
After you have made sure your basic security measures are full proof, you can also put tape, a post-it note, or a sliding cover over your webcam while it is not in use. It seems that many people still do not practice this simple protection measure, with one survey finding that over 60% of people do not cover their webcam. Even Mark Zuckerberg and FBI Director James Comey have revealed that they cover their webcam with tape as an extra security measure. You can also turn off your built-in webcam using Device Manager, or unplug it when it's not in use if it is an external camera.
How to Check If Your Webcam Has Been Hacked
If your webcam indicator light is on at times when you haven't turned on your webcam, you may be suspecting that something is up. In this case, check your browser extensions to see if you have an extension running in the background that is using your webcam. To do so - reboot your computer, launch your browser, and check if the webcam light turns on when the browser opens. If it does, deactivate browser extensions one at a time to find out which one is causing the webcam activity. You can do the same with applications running on your computer – open them one at a time, and check if they affect your webcam's activity. Process Explorer for PC and specific Terminal commands on MacOS can help you do this in a faster, more orderly fashion.
Due to the impact of novel Coronavirus (COVID-19), ThreatSTOP is offering 3 months of MyDNS free, or until the stay at home orders expire. Whichever is longer. With the COVID-19 crisis comes an unprecedented transition to a work from home workforce, and a massive increase in cyber attacks. Because people need to work from home, we want to provide the cyber security protection they should have at work, for free.
Unlike other solutions that send all your data or DNS queries to their Cloud, creating privacy issues and potentially exposing critical company data to hacking and theft through man-in-the-middle attacks, our MyDNS puts a DNS Firewall enabled DNS server onto your device, keeping your traffic under your control and preventing DNS hijacking by enforcing DNSSEC.
Easy and quick to set up, no hardware, no contracts or obligations, and we're here to help.